Welcome to Drop It Like It's Hot Hop! This hop is hosted by
Charisma Media Network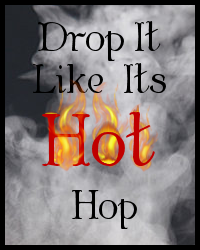 Ladies and gents - make sure to add your blog link to the linky and then follow the directions below. It's that easy!
Link up to our Drop It Like It's Hot Hop! This hop is meant to help DROP our blog stats! Let's flood each other's blogs with love!1. Add your blog link below.2. Visit and open at least one page on each blog.3. While you are there, follow via GFC/Linky Followers, Facebook, Twitter and Email!
4. Be sure to leave a comment so everyone can visit and follow you in return.5. SHARE this hop on Facebook and Twitter, which in turn helps more bloggers find this hop and increase our followers!
Linky is open all week, so visit often.
Brought to you by